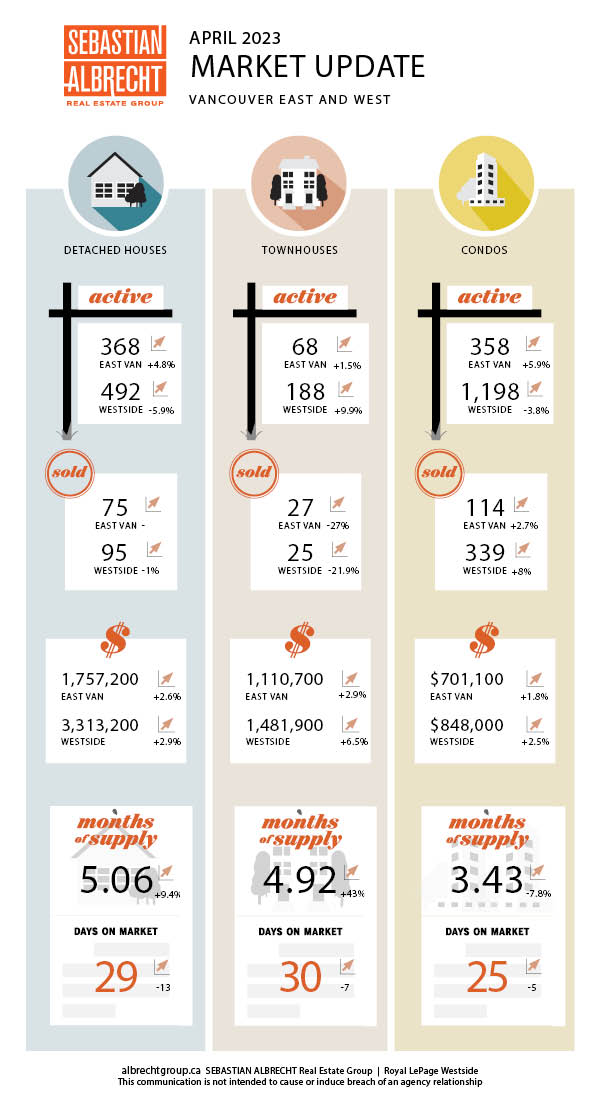 With listings continuing to languish, home sales in Vancouver continue to bounce back to more historical norms. While we are still below the 10-year average and last year, this rapid comeback has surprised many after seeing eight consecutive interest rate hikes.
There were 735 home sales in Vancouver in April. This was basically flat over the previous month (-0.8%) but down a fairly significant -24.3% over the previous year...and -20% from the 10-year average.
New Listings fell slightly to 1,327 (-4.3% month-to-month and -31.7% year-to-year). This was -21.7% from the 10-year average.
With steady sales and a decline in new listings, Total Active Listings fell to 2,833. This was -2% m-to-m and -18.2% y-to-y. But most significantly this was -14.3% from the 10-year average.
Over the last 4 months we've seen a steady trend of demand increasing toward the historical norm while supply decreases. This has been putting increasing pressure on prices as eager buyers compete for the limited supply of...