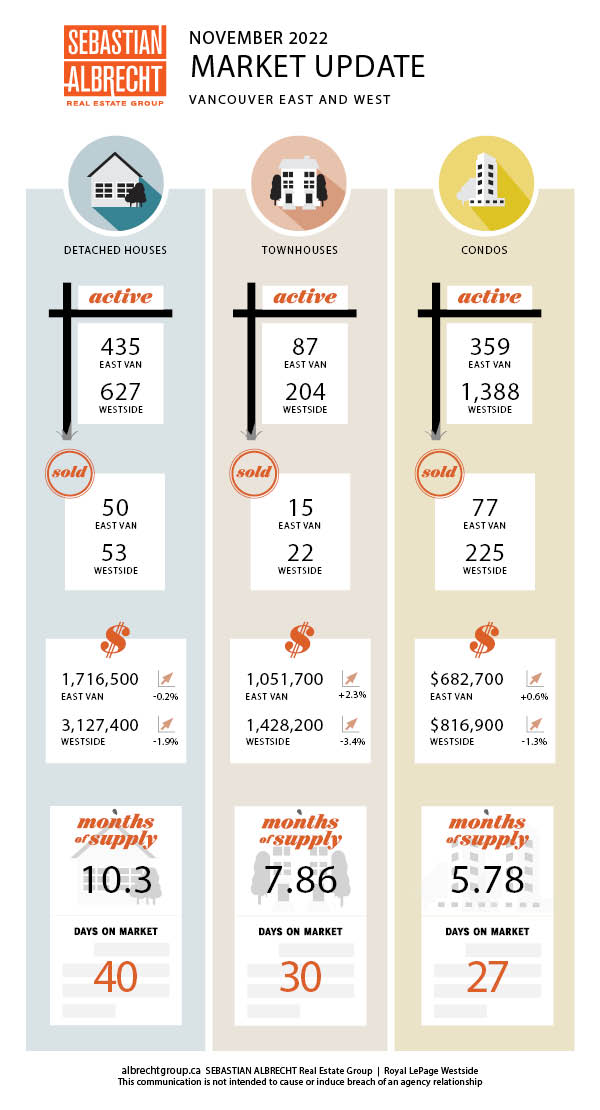 November is historically a quieter month in terms of real estate market activity. As we approach the holidays sales and listings cool off...and this year is no exception.
Vancouver home sales dropped -11.4% from the previous month and a whopping -53.6% from a year ago. The 476 were also -37.2% below the 10-year average.
Obviously, this was not just a typically quiet November. It's the inflationary backdrop that is giving real estate buyers pause in recent months. As inflation continues to increase, the Bank of Canada has made clear so will interest rates.
That action continues to most significantly impact the demand for real estate (and thus sales). And while demand has been stifled so has (to a lesser extent) supply.
New listings (1,076) were -17% from the previous month and -20.9% from a year ago. Total active listings (3303) were down -6.1% from October and -1.7% from last year. Both of these supply side metrics were essentially on par with their 10-year averages.
Meanhwile, prices are...