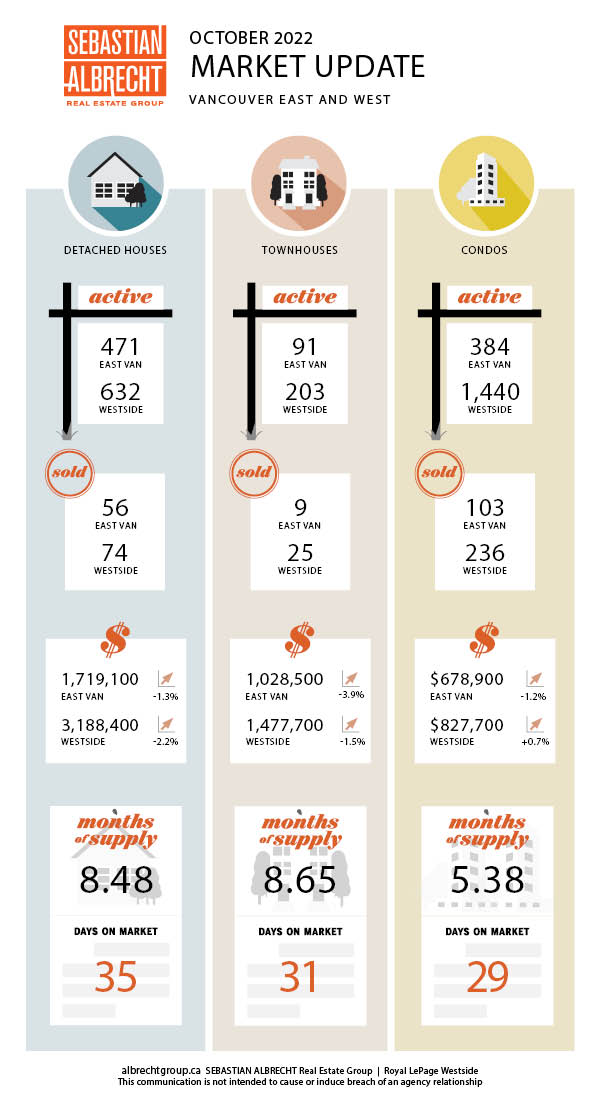 Sales were up (+11.9%) last month over the previous month, but down (-45.5%) from a year ago....and down a very significant -32% from the 10-year average.
We typically see a bump in sales in October over September, so I wouldn't read too much into the monthly increase. What's most significant is that big drop from the 10-year average...so demand clearly remains well below typical levels for this time of year.
New Listings (-4.1% m-to-m) and Total Active Listings (-5.1% m-to-m) both edged lower from the previous month...and both are around 7% off the 10-year average.
These supply numbers indicate that supply is also shrinking. In fact, this is the fourth month in a row that we saw a decline in Total Active Listings (from a high of 3945 back in June). This is unusual at this time of year as the fall season usually sees a bumb in listing activity.
Combined, these numbers tell me that both buyers and sellers are hesitant to act in today's market. Economic headlines and rising interest rates...